Hello Creative Beings of Light,
Please sit with me a moment; this is really important:
On Saturday, August 1, at 11:00 am CST, Dr. Eben Alexander, neurosurgeon and author of Proof of Heaven, will be offering a Free Video Event, where he will present all the details of his Near Death Experience.
I've recommended Proof of Heaven as one of the most important resources supporting proof of the Afterlife. As a former non-believer and brain surgeon, Dr. Alexander's story provides yet another platform where science and spirituality collide. I sincerely believe Dr. Alexander is an angelic being among us, offering an opportunity for humanity to shift from "believing" to "knowing" that the afterlife exists.
Most important of all, Dr. Alexander provides proof of Spirit, God,
Source… or whatever word you choose to describe that which cannot be named.
Finally, you'll discover that our fundamental state of being is One – surrounded by unconditional love, and that this infinitely healing force offers an abundance of comfort that can help us never fear the process of death again.
You can RSVP for free here:
https://shiftnetwork.isrefer.com/go/ndeSR/sallyricepsychic/
During this eye-opening free video event on August 1, you'll discover:
• An NDE opens us to the awareness that our consciousness creates our life — and that we have a critical role to play while we're here
• We are not alone when we die — and that unconditional love is the binding force of the universe
• Scientific proof that we can heal ourselves, and how our beliefs can make up 30% of the therapeutic benefit of our healing protocol
• Our connectedness as One Mind bound by love and unlimited by time, space, the physical body, and this lifetime
• A sound-healing exercise to experience feeling that all is well and as it should be, and to find peace in this understanding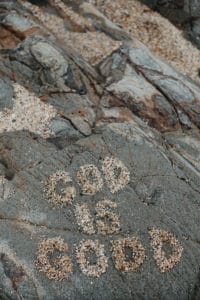 If you are new to the NDE experience, or on the fence about the afterlife, I hope you will join me for this life-changing event.
https://shiftnetwork.isrefer.com/go/ndeSR/sallyricepsychic/
Peace and Blessings from Agape Costa Rica.
Sally Rice